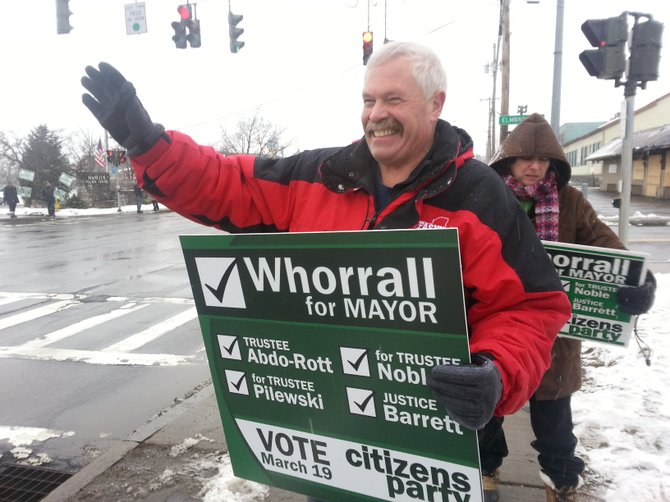 Paul Whorrall, was elected mayor of Manlius on Tuesday night, defeating Mark- Paul Serafin.
Stories this photo appears in:

Citizens' Party sweeps Manlius election, Tackman is East Syracuse mayor and Hughes wins Fayetteville justice race
Paul Whorrall and his Citizens' Party easily beat out Mark- Paul Serafin and the Vision Party Tuesday night in what will most likely go down in Manlius village history as one of the most controversial elections ever. Whorrall topped Serafin 869 votes to 198 votes in an election that saw a tremendous voter turnout in the village.