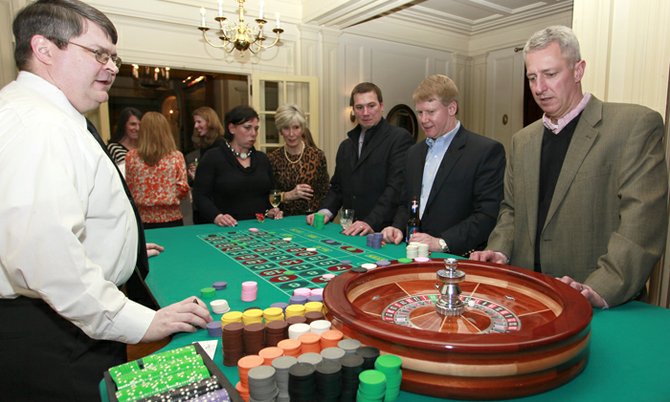 The Friends of Lorenzo hosted the second annual Casino Night at the Lincklaen House on March 8. More than 80 people participated in the event, in which participants played casino favorites to win raffle tickets for locally-donated raffle prizes. All of the proceeds from this event will go towards supporting the efforts and goals of the Friends of Lorenzo, a non-profit group of dedicated individuals interested in preserving and protecting the Lorenzo mansion and 87 acres of historic grounds.
Stories this photo appears in:

The Friends of Lorenzo recently hosted its annual Casino Night fundraiser for the organization and on March 21 will hold its 38th annual meeting at the Lincklaen House. The public is invited to attend to hear the organization's successes in 2012 and plans for 2013.