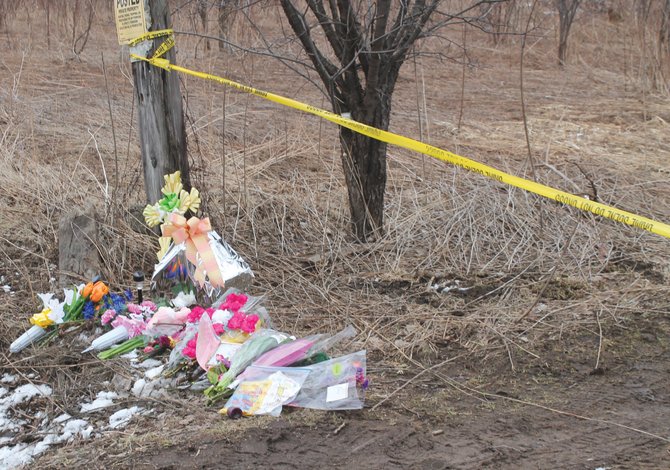 Mourners have placed flowers and notes at a roadside memorial for Lori Bresnahan on VerPlank Road. Bresnahan, a Liverpool Central School District librarian, was killed last week.
Stories this photo appears in:

A note written in a child's scrawl joined several bouquets of flowers underneath a stream of police tape on VerPlank Road at a makeshift memorial for Lori Bresnahan. "I personally think you were the best librarian and you always helped me," the note read. Those words are typical of those used to describe Bresnahan, who was attacked the night of Thursday, March 14, while leaving a gymnastics class at Great Northern Mall with a 10-year-old child. David Renz, 29, of Cicero, forced his way into Bresnahan's car, bound her and sexually assaulted the child, then drove them to VerPlank Road, where his car was waiting. The child was able to escape and was helped by a passing motorist. Meanwhile, Bresnahan suffered several stab wounds and later died at Upstate University Hospital. The child is currently recovering from her injuries.