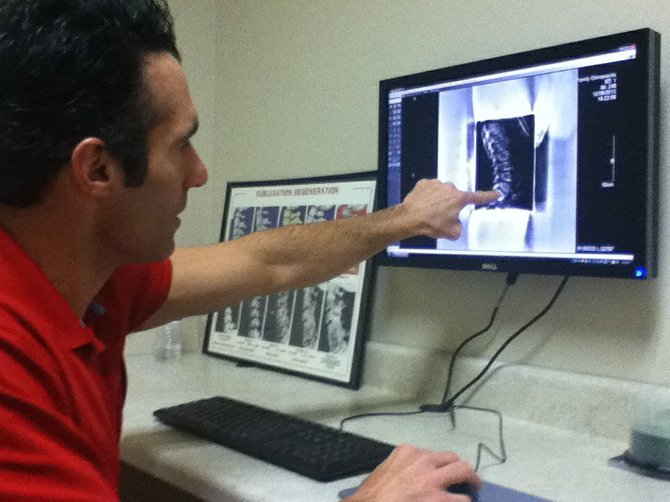 Dr. Randy Boivin points to an X-ray of his son's spine, which he said is 99 percent perfect. Boivin, who recently opened Boivin Family Chiropractic in Baldwinsville, adjusted both of his children at birth and provides regular chiropractic care to entire families.
Stories this photo appears in:

Randy Boivin's life changed after receiving his first chiropractic adjustment at 22 years old.