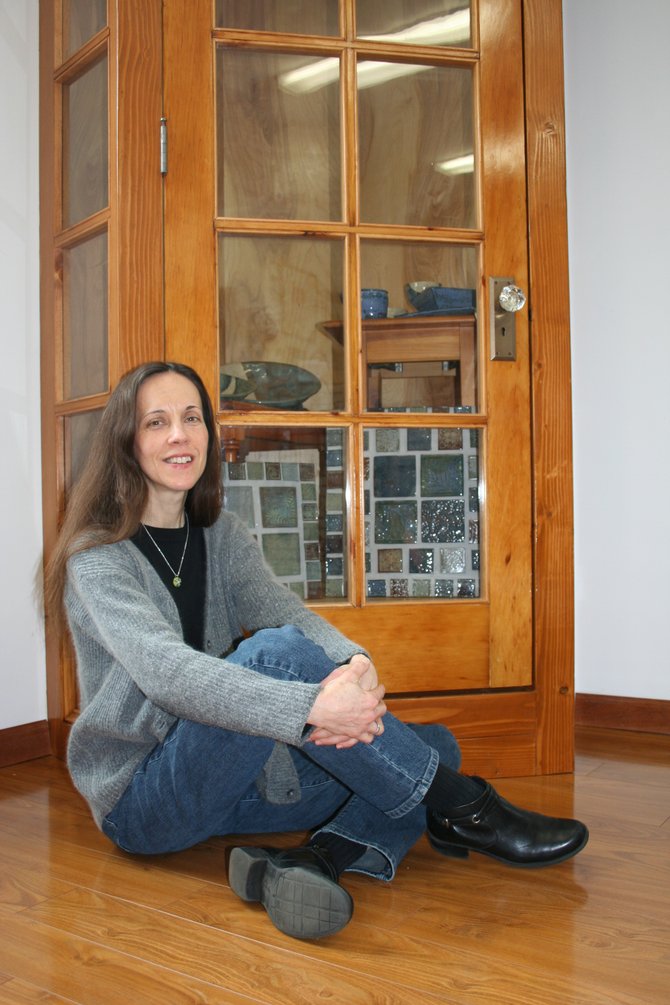 Artist Jenifer Herman sits with the cabinet she made out of the old red door to her grandmother's house.
Stories this photo appears in:

It was just over a year ago when Jenifer Herman, proprietor of Red Door Artisans decided to tear down the original farmhouse (childhood home of both her mom and grandmother) in order to build what was to become a new home for local artists and artisans to showcase and sell their creations. Sitting in the center of a parcel of land that holds the current homes of Herman and her siblings, the old farmhouse needed too much work to make for a suitable contemporary home, but it was an ideal spot to grow her family homestead into a small family business. When the property was being readied for demolition, Herman went through and found objects that would be of later use — old doorknobs, bric-a-brac and, the one most important piece, her grandmother's original red door, which she had thrown into her garage waiting for the time when she would need it.