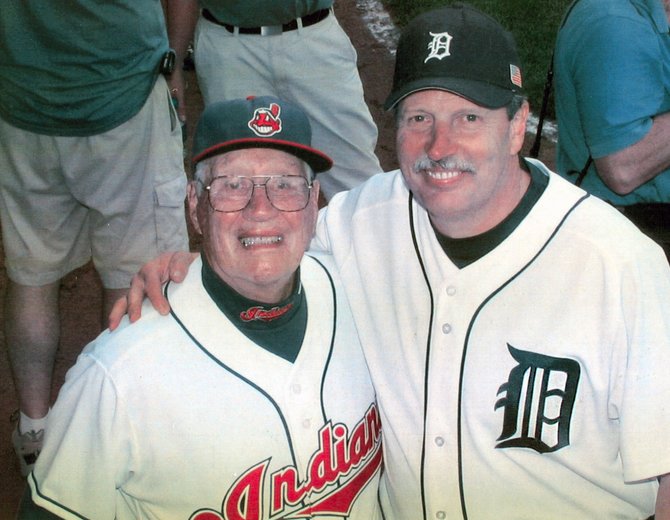 Steve Grilli, right, in a photo with Baseball Hall of Fame pitcher Bob Feller, who passed away in December 2010. Grilli, along with Liverpool native Greg Erardi, are two of more than 1,400 former Major League Baseball players seeking pensions from the Players' Association denied to them because their careers finished before 1980, and the Collective Bargaining Agreement struck at that time did not make the pension retroactive.
Stories this photo appears in:
Pair look to help former players they feel were wronged
Peering out his apartment window at the used-car lot across the street, Steve Grilli noticed a 1964 Pontiac Bonneville. It hadn't been there yesterday and there had to be at least a quarter-tank of gas left in it, Grilli said to his roommate.