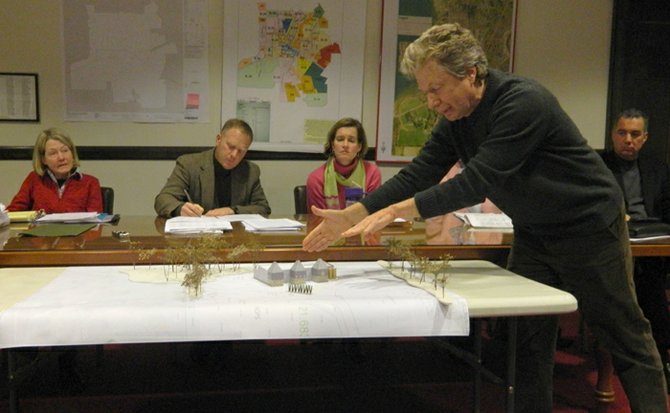 Kurt Ofer, standing, architect for the Empire Brewing Company project, refers to a scale model to explain architectural and design aspects of the proposed brewery on Route 13 to attendees of the village board public hearing on March 4.
Stories this photo appears in:

It was standing room only in the village meeting room last week during a public hearing on Empire Brewing Company's petition for a zone change on its Route 13 land where it intends to build its new Farmstead Brewery. Nearly 50 attendees heard an overview of the project from owner David Katleski and his management and development team, and were able to ask questions of Katleski and offer comments and concerns on the project to the village board members. Numerous people spoke in favor of the brewery project, some expressed concerns with the brewery architecture and location and Empire officials said they had made some changes to the project plans in order to address certain neighbor concerns.