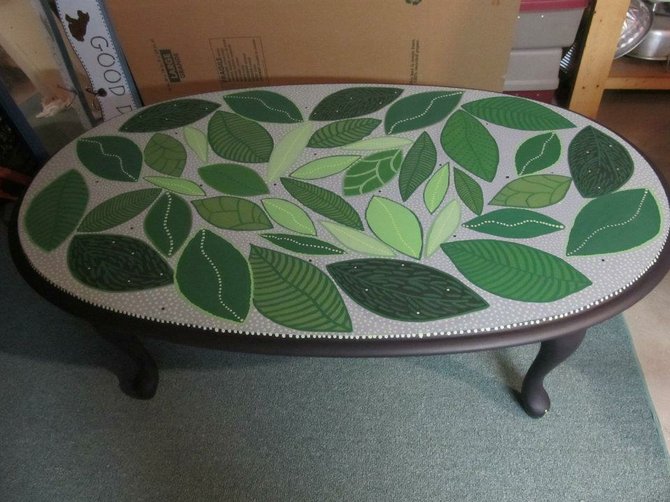 One of Sorendo's works.
Stories this photo appears in:

Marybeth Sorendo is an artist who weaves her personal ethic into her work. Six years ago, Sorendo lived in Eastwood. As is the case for many who are moved to create, her art was not a full-time endeavor. She studied painting as a graduate student and later worked in ceramics and mixed media, but she had, as we say, a day job. She also has a partner in her life — her beloved flat coat retriever, Mojo. It occurred to her as she and Mojo engaged in their daily constitutionals, that there was so much beauty discarded by folks. On garbage day the streets of Eastwood were lined with what would become Sorendo's new medium.