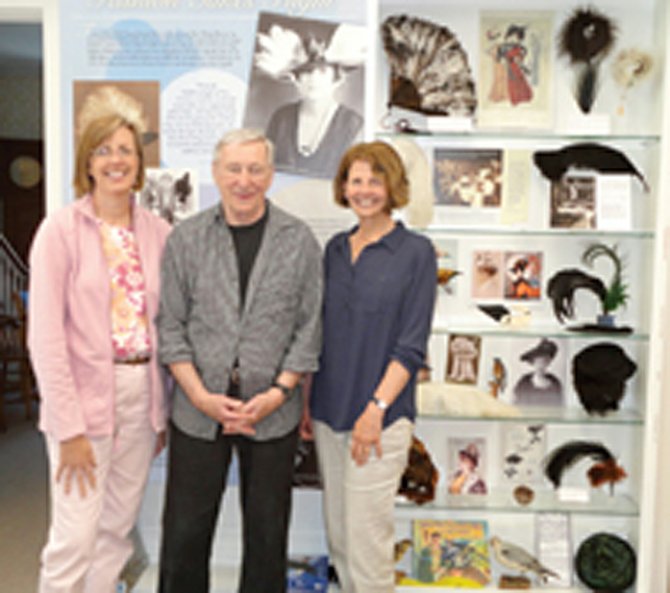 Exhibit designers Julia Smith Shotzberger, Jonathan Holstein and Pat Hill stand in front of their creation, "Fashion Takes Flight," a new permanent exhibit in the Cazenovia Public Library Museum.
Stories this photo appears in:

There are a lot of stuffed birds in the Cazenovia Public Library Museum collection. And while it was a popular hobby to have such an ornithological display in one's home in the late 19th century, in Victorian times birds served another social function as well — fashion. Museum educators at the library recently decided to blend this Victorian-era interest in science and love of fashion into a new permanent exhibit recently installed in the museum called "Fashion Takes Flight." It is an examination of how birds, and especially their feathers, were used in 19th century fashions — specifically hats and fans — how the millinery industry created and advertised the fashions and what it meant then and means today concerning natural preservation.