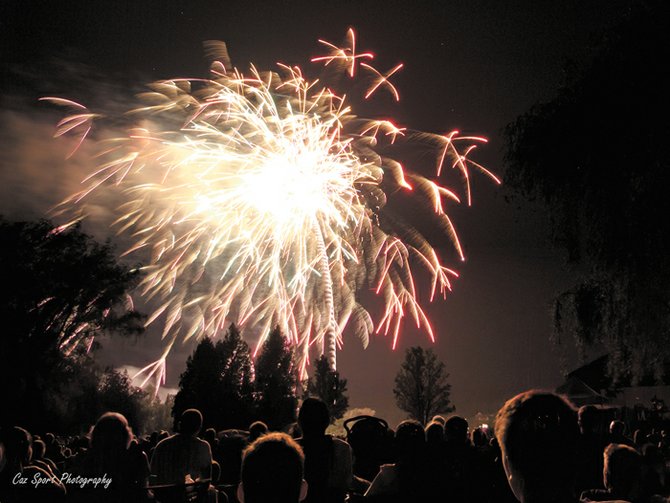 The 2012 Cazenovia fireworks were an impressive event -- and the Lions Club says this year's show will be even better.
Stories this photo appears in:
The Cazenovia Fourth of July fireworks show above the lake is the premier display in Central New York — and this year it will be even more spectacular. The Cazenovia Lions Club, which runs the fireworks display, is adding 23 of the largest size (five- and six-inch) shells to the middle of the show, said George Williams, chair of the Lions Club fireworks committee.