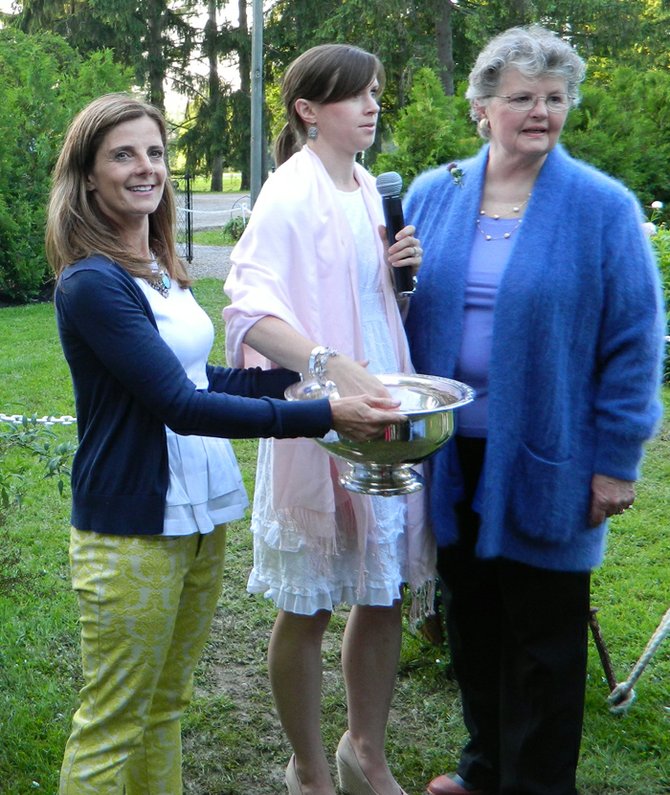 Friends of Lorenzo board President Casey Frazee, center, draws the winning raffle ticket for a catered dinner for eight in the Lorenzo gardens, assisted by FOL board members Leanne Burrell, left, and Suzanne Munger. The winner was Sharon Cooney.
Stories this photo appears in:

More than 100 people — many in suits, dresses and fashionable hats — spent the evening last Friday enjoying food and wine in the Lorenzo formal gardens, touring the mansion and supporting the Friends of Lorenzo for the group's annual Garden Gala fundraiser. The non-profit group, which is dedicated to preserving the Lorenzo mansion and grounds, raised nearly $5,000 through attendance and raffle ticket sales.