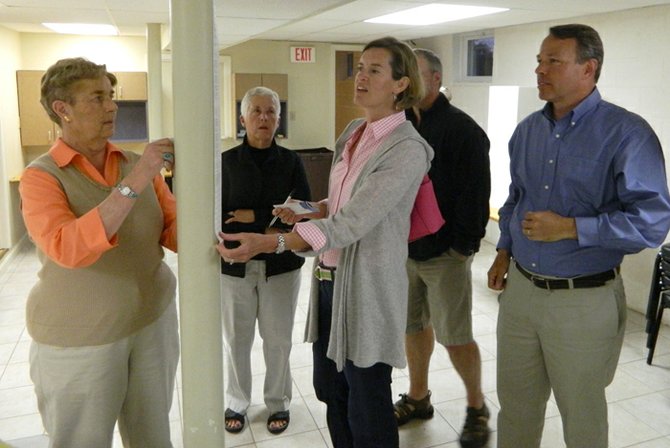 Village trustee candidate Amy Mann, middle, read off the election results from the voting machine printout immediately after the polls closed Tuesday night. Candidates Peggy Van Arnam, left, and Fritz Koennecke, right, listened for the numbers.
Stories this photo appears in:

Absentee ballots bring the final vote difference to seven votes
Amy Mann and Fritz Koennecke have been elected to the Cazenovia Village Board of Trustees. Final results: Mann - 226; Koennecke - 205; Peggy Van Arnam 198. There were 21 absentee ballots. The results were officially certified by the Madison County Board of Elections at 10 a.m. Wednesday morning.