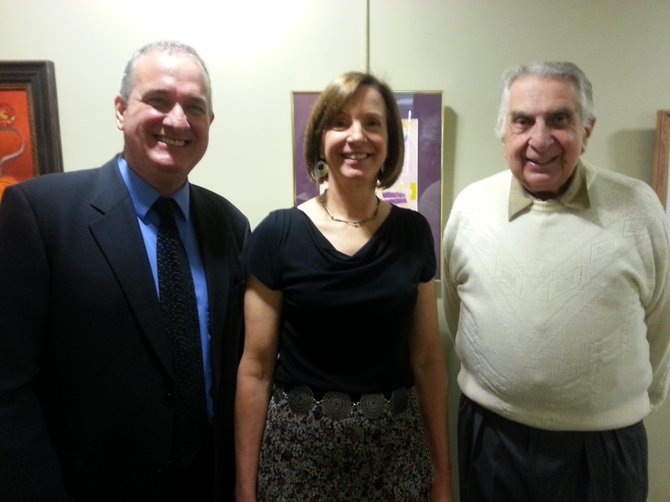 Steven Kern, Director at the Everson Museum; Marlene Macfarlane, Director at the Manlius Senior Centre; and Lewis Kuppermann, facilitator of the "Informed and Shared Discussions" lecture series.
Stories this photo appears in:

On June 5, over 50 people gathered at the Manlius Senior Centre for one of the last installments in the Spring 2013 "Informed and Shared Discussion" lecture series. The featured speaker was Steven Kern, the director at the Everson Museum in Syracuse.