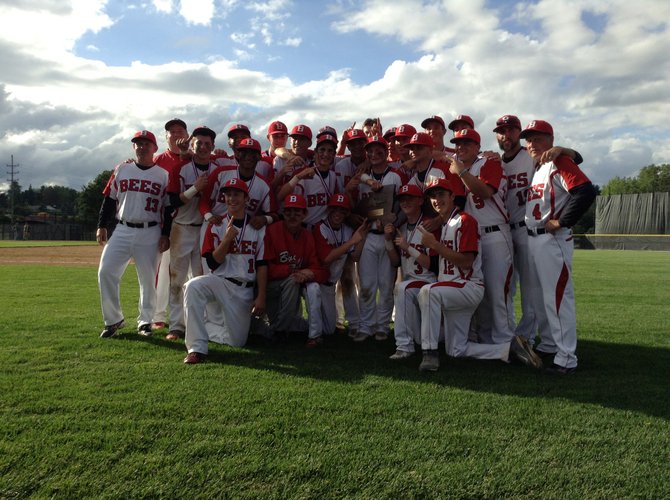 Baldwinsville's baseball team celebrates with the state Class AA championship trophy after the Bees defeated Clarence, 4-1, in last Saturday's state final at SUNY-Binghamton. It is the first state championship won by any male sports team at the school.
Stories this photo appears in:

Blewett, Merryweather pitch Bees to top spot
Scott Blewett and Pat Merryweather, with plenty of help from the guys around him, helped bring the Baldwinsville baseball team to a place it has never gone before - the state Class AA championship. Blewett tossed a three-hit shutout in the semifinal game at SUNY-Binghamton, a 2-0 victory over Ward Melville, and Merryweather's complete-game gem delivered the Bees past Clarence 4-1 in the championship game a few hours later on that same Binghamton diamond.