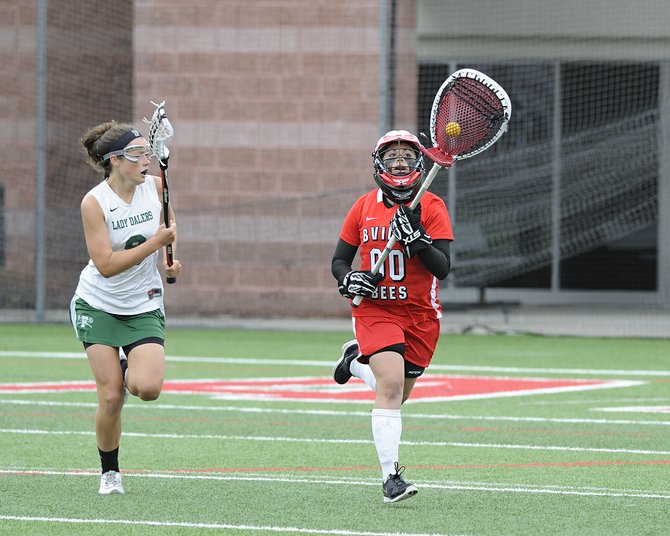 Baldwinsville goalie Nicole Burrows (00) makes a rare run out of the goal circle and down the field during last Saturday's state Class A final against Farmingdale. Despite Burrows' efforts, the Bees lost, 8-5, to the Dalers, falling just short of a second state title to go with the one it earned in 2000.
Stories this photo appears in:

Bees unable to answer Dalers' second-half surge
A remarkable and exciting journey taken by the Baldwinsville girls lacrosse team ended just one step short of a state Class A championship. The Bees, chasing a second state title to match the one it earned in 2000, fell 8-5 to Farmingdale in Saturday's championship game at SUNY-Cortland.