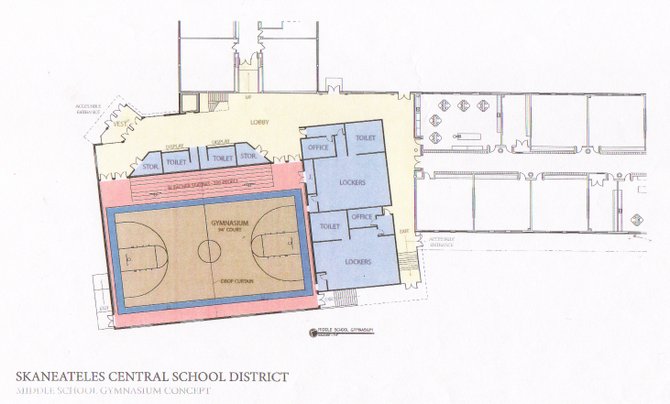 A concept drawing of what the proposed new middle school gym would look like. The building would feature a bigger court, more room for seating, new public bathrooms and new entrances from the outside that would also be handicap accessible. The building is projected to cost $5.48 million of the proposed $22.7 million capital improvements project.
Stories this photo appears in:

Public will vote on two referendums on June 11
The Skaneateles Central School District will put two referendums up for public approval on Tuesday, June 11. One item will be the public's approval for the district to begin work and bond for a $22.7 capital improvements project. The second referendum will be for $77,810 for new computer equipment.