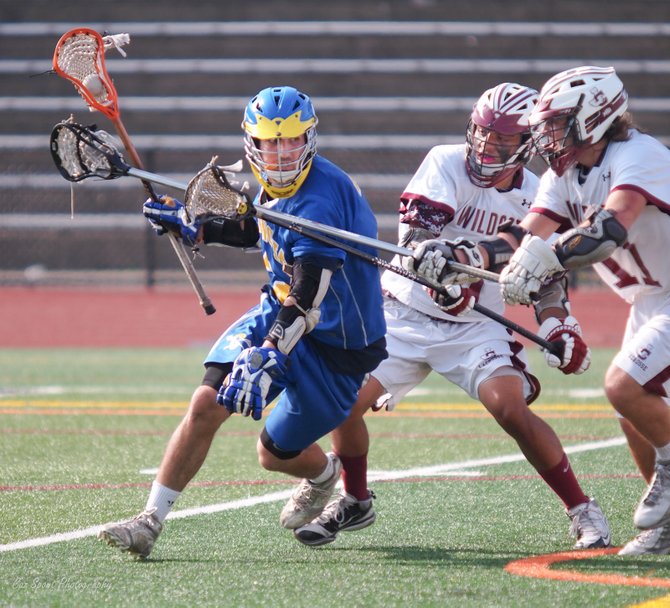 Cazenovia senior Connor Canizzaro (3) draws a double team from Johnson City defenders during Saturday's Class C regional final at Union-Endicott. Cannizzaro dazzled with eight goals and three assists as the Lakers beat the Wildcats 19-8.
Stories this photo appears in:

Cannizzaro burns Wildcats with eight goals, three assists
Instead of late-game tension, the Cazenovia boys lacrosse team got to enjoy the homestretch a bit more on a hot, humid Saturday as it edged closer to a possible state Class C championship.