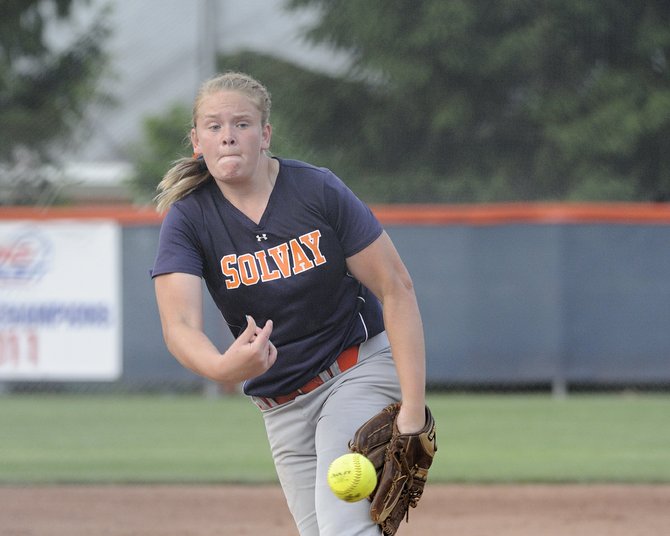 Solvay pitcher Jackie Gardner sends one to the plate in Saturday night's Section III Class B championship game against Holland Patent at Syracuse University. Gardner would toss a shutout as the Bearcats rolled past the Golden Knights 12-0 for the sectional title.
Stories this photo appears in:

Bearcats blank Holland Patent, stay unbeaten
Only one successful conclusion would prove satisfactory to the Solvay softball team in 2013, at least as far as the Section III Class B playoffs was concerned. When all was settled Saturday night at Syracuse University, the Bearcats had achieved that happy ending, drubbing Holland Patent 12-0 to stay unbeaten and earn its first sectional title since 2007.