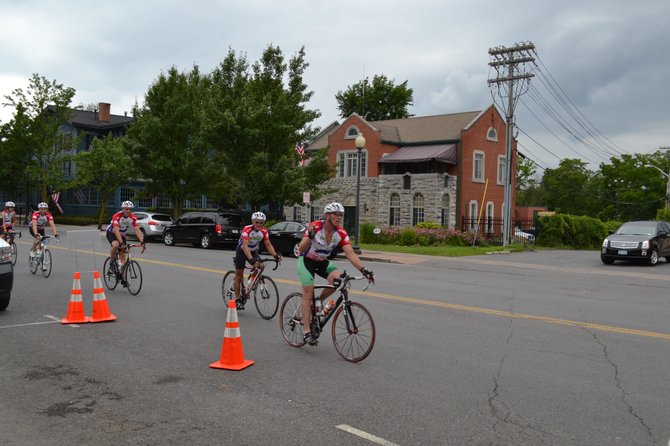 Tour de Trees riders arrive at the Skaneateles rest stop while riding from Auburn to Syracuse.
Stories this photo appears in:

Newly planted tree in Clift Park dedicated
More than 100 cyclists rode through Skaneateles on Monday with a common goal: saving trees. The Tour de Trees charity bike ride, the largest tree research fundraiser in the U.S., made a rest stop in Skaneateles on Monday to dedicate a newly planted tree in Clift Park.