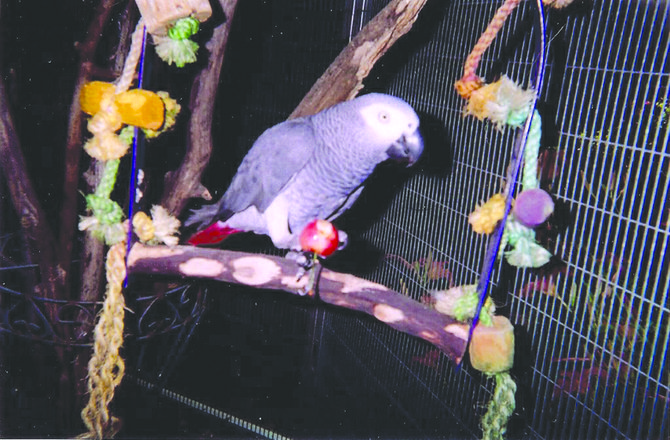 Kiwi has been missing since July 3 and has since been seen in both the F-M and Cazenovia areas.

Stories this photo appears in:

Kiwi is a very special parrot. I adopted him when he was only 3 months old. He and I chose each other as our forever mates. Even though I was his chosen mate, he adopted my late husband's voice and mannerisms. Talking to Kiwi every day was like speaking to my deceased husband; Kiwi was my connection to him. The Congo African Grey has the intelligence of a five year old human child.