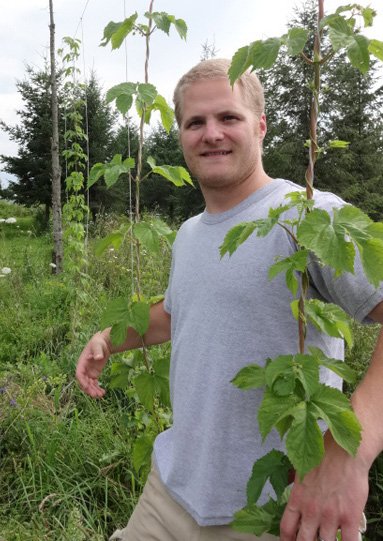 John Henneberg, owner of Henneberg Tavern on Albany Street, is in the midst of creating a new farm brewery at his New Woodstock farm. Above, he stands with some of his hops plants.
Stories this photo appears in:

What started as a passion for home-brewing beer seven years ago is taking shape as the first farm brewery to be created in the Cazenovia area this year. John and Maria Henneberg, owners of the Henneberg Tavern on Albany Street, are in the process of creating a micro-brewery called Henneberg Brewing Co. on their 97-acre farm in New Woodstock. The new brewing enterprise will be one with a smaller, more local scale of production versus the upcoming Empire Brewing Company farmstead brewery on Route 13 — and one less likely to cause controversy.