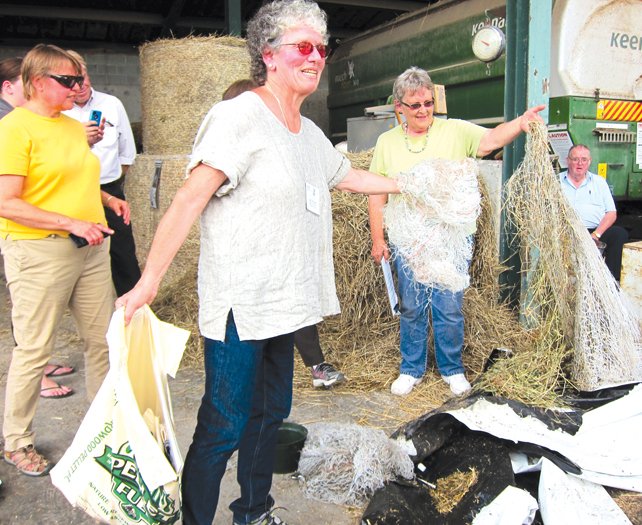 Lois Levitan (left center) and Karen Baase (right center) hold up two samples of net wrap. Levitan's sample, as opposed to Baase's, is an example of plastic that can be recycled.
Stories this photo appears in:

Madison County farmers learned first-hand last week how they can recycle plastic agricultural items through a program that will not only help prevent excessive clogging of the county landfill, but will also allow "ag plastics" to be reused and ultimately turned into oil.