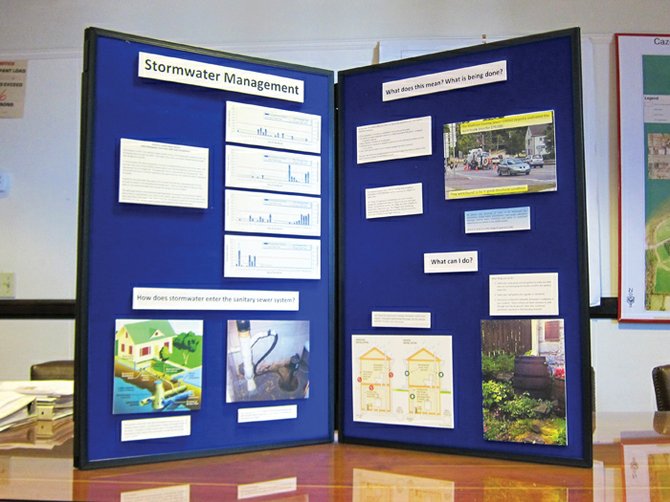 Graphics displayed on a presentation board at the meeting show the flow at the treatment plant and the associated precipitation for April, May, June and July of this year.
Stories this photo appears in:

Village board announces it will also address some 'bigger-picture items' related to the treatment plant and stormwater management
Cazenovia's village stormwater remediation project is well underway and is expected to be complete by the fall, residents were informed at an public informational meeting last week. In addition, while the public is focused on the treatment plant and stormwater management issues facing the village, especially due to the recent high-volume rains, the village board is looking to fix some of the flaws in its systems by making people more aware — and more accountable — about mistaken or illegal residential sewer pipe connections.