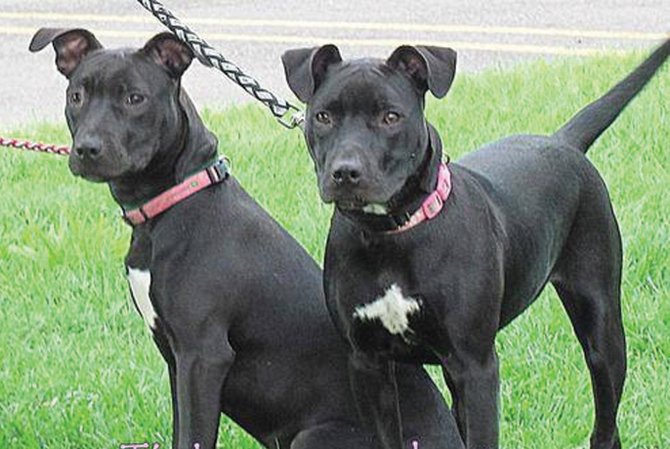 Pit-lab mixes Thelma and Louise, pictured above, arrived together at Wanderers' Rest Humane Association in Madison County. They were recently moved to Helping Hounds in DeWitt due to the flooding in Oneida. Both dogs are social, lovable and get along with other dogs. Cuse Pit Crew is hoping community members will adopt Thelma and Louise, along with the countless other dogs in local shelters, to help address the overcrowding problem.
Stories this photo appears in:

This summer has created the perfect storm for shelter overcrowding. Fireworks send many animals running, and their owners don't always check area shelters. Many have been forced to give up their pets due to financial hardship. Litters of unexpected puppies and kittens end up in shelters after their owners fail to spay or neuter their cats and dogs. And most recently, area flooding has forced homeowners and renters to move, sometimes leaving their pets behind. As a result, local shelters are struggling to keep up with the skyrocketing rate of abandoned animals.