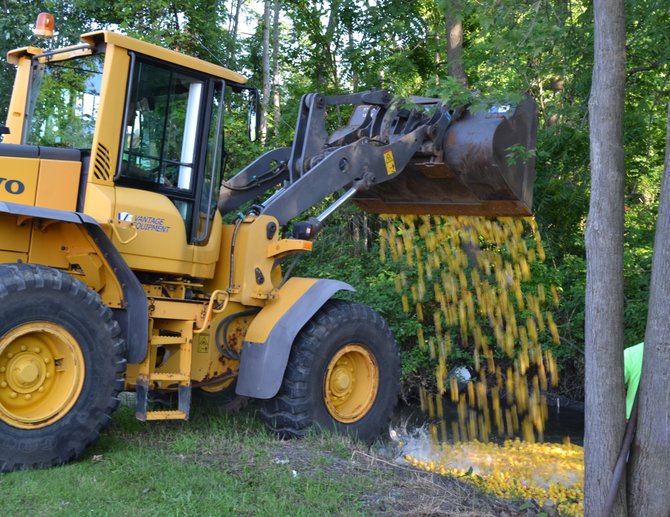 A front-end loader drops 4,000 ducks into Skaneateles Creek to start the Duck Dash.
Stories this photo appears in:

Skaneateles Creek became the site of an unusual spectacle last Friday evening: thousands of rubber ducks were poured into the water. Though the second annual Duck Dash itself only lasted about 5 minutes, a big crowd was present behind CVS to see the ducks "dash" down the creek towards the finish line.