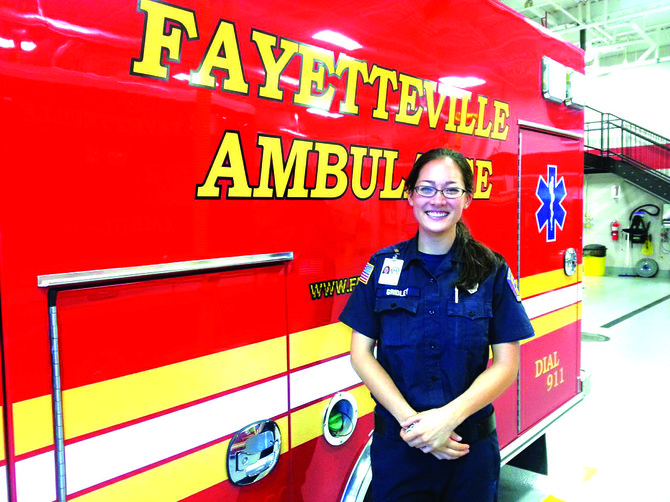 Kira Gridley, 23, of Fayetteville, has been volunteering as an EMT at the Fayetteville Fire Department since 2009. "I kind of fell in love with it," she said.

Stories this photo appears in:

Kira Gridley volunteers 12 hours each week as a Fayetteville EMT
On a hot and muggy Monday afternoon in July, I'm sitting in the recreation room at the Fayetteville Fire Department with Kira Gridley, who, at 23 years old, is already a volunteer EMT-Basic, crew chief and driver. We're discussing her schedule, which is split between her full-time job as an EMT at Rural Metro in the city of Syracuse and her Monday volunteer shift in Fayetteville, when alarm sounds and a dispatcher's voice comes on. I can't understand what he's saying, but Gridley is already on her way out the door as she tells me it's a Fayetteville fire call.