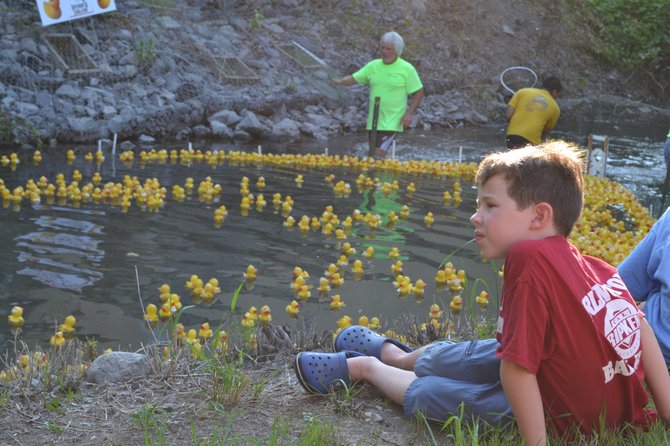 Aidan Singer, 8, of Arlington, Va., watches the ducks reach the finish line while volunteers in the water collect the ducks that have already finished at the Duck Dash on July 19 in Skaneateles. Aidan was in town visiting family.
Stories this photo appears in:

Skaneateles Creek became the site of an unusual spectacle last Friday evening: thousands of rubber ducks were poured into the water. Though the second annual Duck Dash itself only lasted about 5 minutes, a big crowd was present behind CVS to see the ducks "dash" down the creek towards the finish line.