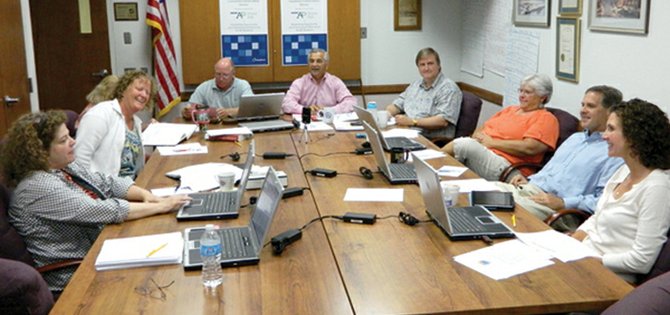 The new configuration of the Cazenovia School District Board of Education includes new member Lisa Lounsbury, far right, newly-elected board President Pat Vogl, third from left, and newly-elected board Vice President Cindy Tobin Bell, second form left. Also picture,d from left, are Bboard member Karin Marris, Superintendent Bob Dubik, Assistant Superintendent Bill Furlong, and board members Jan Woodworth and Leigh Baldwin.
Stories this photo appears in:

The Cazenovia Board of Education held its annual reorganizational meeting July 9, at which it elected new officers, made its yearly appointments and approved its annual policies.