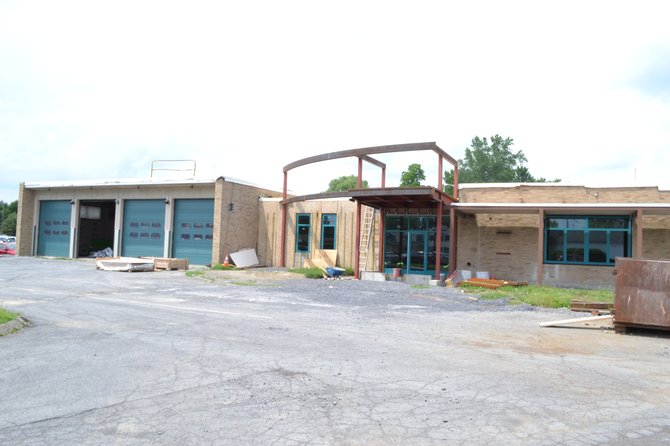 Despite the exterior not being finished, the village government moved into the new village hall at 26 Fennell St. last week.
Stories this photo appears in:

Fennell Street building opens, final work wrapping up on exterior
Though it may not look finished from the outside, the interior passed inspection and the village of Skaneateles was able to move its offices into its new home last week. The new building, located at 26 Fennell St. in what used to be home to the Skaneateles Fire Department, has been under construction since November of last year.