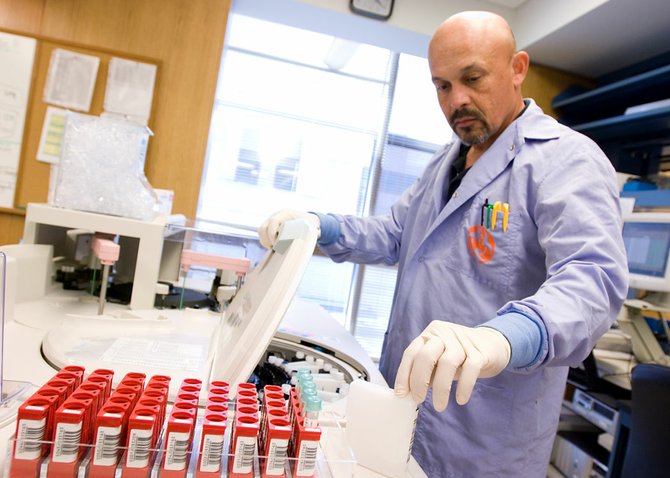 Researchers across the country are constantly working to improve treatments for children with cancer.
Stories this photo appears in:

Things looked bleak for Emma Brooke Whitehead. The 6-year-old had acute lymphoblastic leukemia, and the cancer looked terminal. Two years of chemotherapy had little effect. Doctors at the Children's Hospital of Philadelphia (CHOP) estimated that she had a month to live. Because of her unlikely chance for survival, Emma's doctors decided to take a huge risk: They injected her with a genetically modified HIV stripped of its capacity to induce AIDS and modified to turn millions of Emma's T-cells into so-called "serial killer cells" that would destroy the cells ravaging her body. The modified cells attached themselves to the cells possessing a cancer antigen called CD-19, which attach themselves to the lymphocytes in leukemia patients, and destroy those cells.