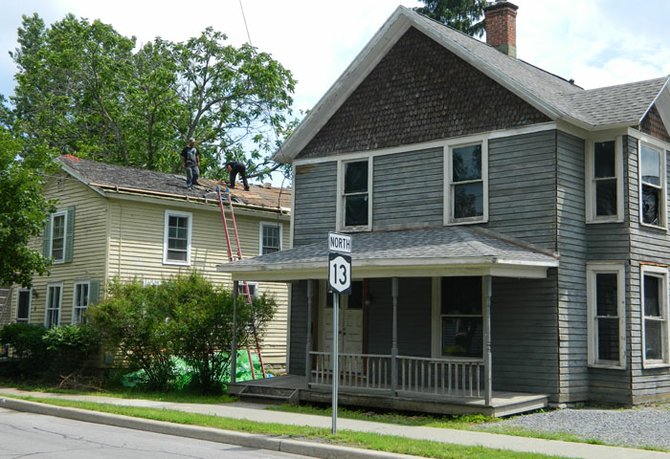 The house lots at 6 and 8 Farnham St., pictured above, are currently being considered for a zone change by the village board: one for a business and one for a new fire department parking lot.
Stories this photo appears in:

Local food-related businesses, fire department parking lot currently underway
Two houses at the end of Farnham Street near the Albany Street intersection may soon be rezoned from a residential to a commercial district to make way for two new food-related businesses and a new fire department parking lot. The zone change requests were addressed by the village board of trustees at its regular monthly meeting on July 1.