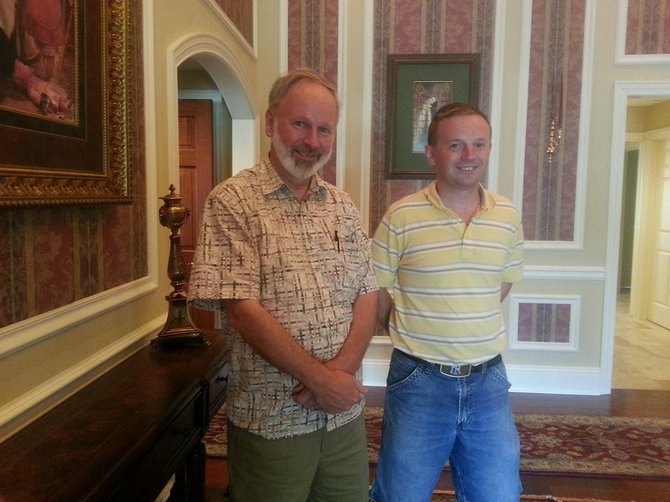 Tom and Erich Schepp opened their new funeral home facility in Minoa last week. The Schepps have been performing funeral services in the Eastern suburbs for over 100 years.
Stories this photo appears in:
For more than 100 years, the Schepp family has been all about funerals. And the grand opening of the Schepp Family Funeral Homes' new Minoa facility marks the end of Tom Schepp's 30 year old vision: to have three refurbished funeral homes in different communities in the Eastern suburbs. If there's one thing that's clear after these 100 plus years in the Eastern Syracuse communities, it's that the Schepps know best when it comes to funerals.