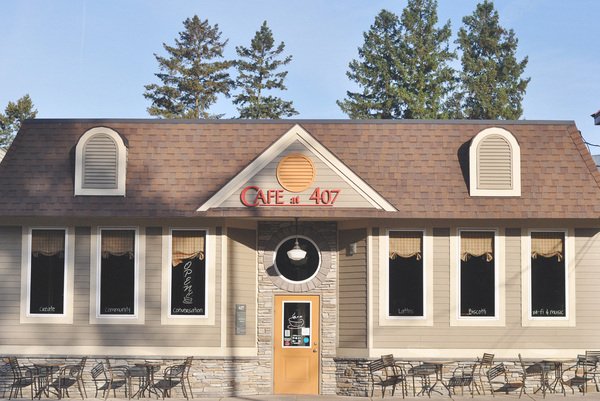 The Cafe @ 407 in the village of Liverpool has started an Indiegogo campaign to raise money for an expansion.
Stories this photo appears in:

At the heart of the village of Liverpool, there's a little café with a big mission. The Café @ 407, located at 407 Tulip St., opened in 2009 as a way to help fund Ophelia's Place, a support and resource center for individuals and families impacted by eating disorders. The café's sales of food and coffee provide a good portion of the money to help the center function. Now, to better serve that mission, the café is looking for your help to complete a necessary expansion. "We definitely underestimated what we would need [when we built the café]," said Mary Ellen Clausen, founder of Ophelia's Place. Clausen stepped down as executive director in 2012 to become its funding director. When the café opened, it used donated equipment, including a residential refrigerator and stove with only three working burners. Since then, it's become a community hotspot, necessitating an upgrade to its facilities.