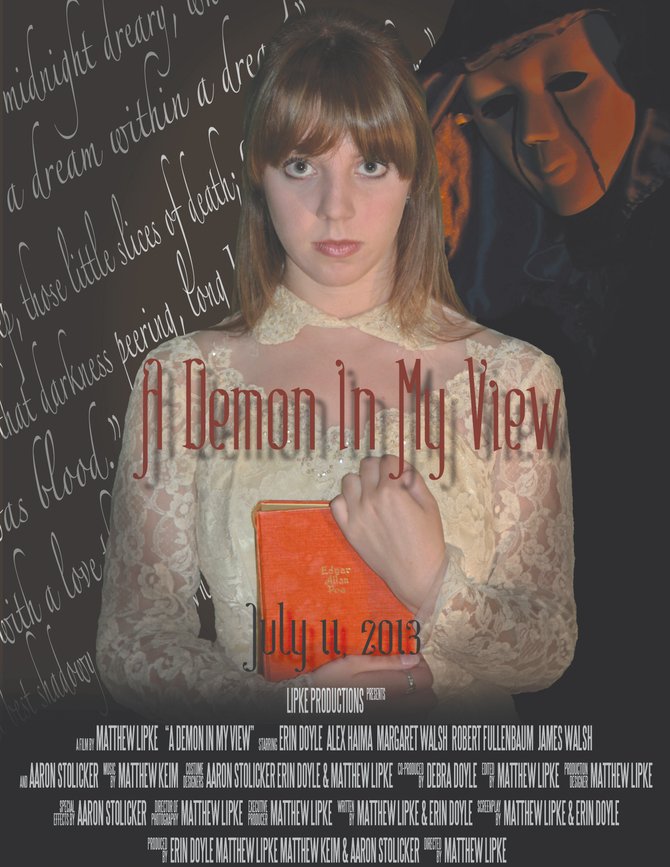 Erin Lynn Doyle, an alumna of Baker High School, Class of 2011, stars as a college student haunted by her parents' brutal murder in Mathew Lipke's new locally made movie, "A Demon in My View," which premieres at 9 p.m. Thursday, July 11, at the Hollywood Theatre in Mattydale.
Stories this photo appears in:

They're at it again. Yes, those kids from Baker High's Class of '11 continue to create untold terrors. Last year, director-screenwriter Matthew Lipke and company released their first feature-length movie, "Whiskey Hollow," which explored the bloody legends of Baldwinsville's Whiskey Hollow Road. This year, Lipke Productions expands its horror horizons with "A Demon in My View," a psychological thriller inspired by the life and writings of Edgar Allan Poe. The movie stars Erin Lynn Doyle, also from the Class of '11, who co-wrote and produced "Demon" with Lipke.