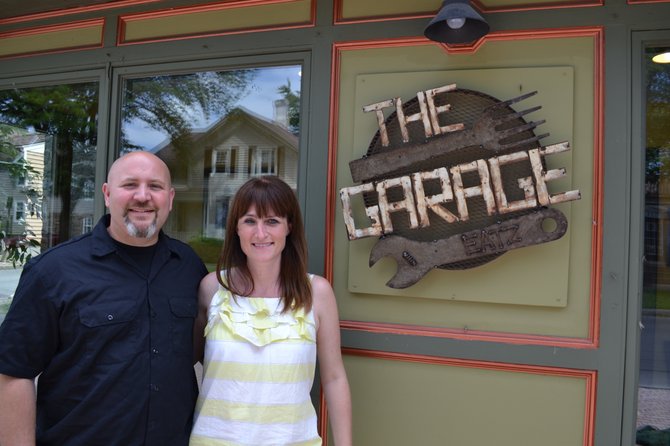 Jamie and Kristin Hunt the owners of The Garage, formerly Joe's Pasta Garage, in Skaneateles.
Stories this photo appears in:

Joe's Pasta Garage changed to The Garage
In the nine years since Jamie and Kristin Hunt bought and took over Joe's Pasta Garage on Jordan Street in Skaneateles, the name had become a misnomer – and they decided to do something about it. On June 28, new signs were put up on the exterior of the building displaying their new name: The Garage.