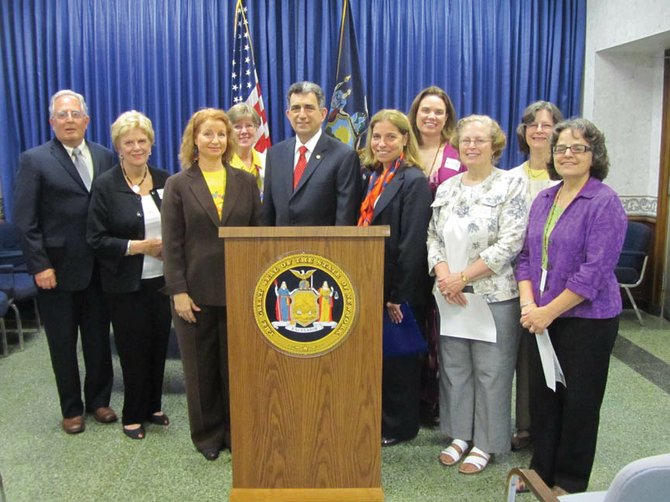 Submitted photo
Assemblyman William Magnarelli (District 129) was joined by representatives of local libraries last week as he announced the library construction grants in his district. Included were Solvay Mayor Ron Benedtti, Director of Baldwinsville Public Library Marilyn Laubacher, Executive Director of Onondaga Library Elizabeth Dailey, Central Library Administrator Doreen Milcarek, Director of Administrative Services at Central Library Sally Carmer, President of the Board Ginny Biesiada, Library Liaison Amanda Travis, Director of Solvay Library Loretta Hughes, and Solvay Board of Library Treasurer Mary Kocher.

Stories this photo appears in:

The Baldwinsville Public Library was recently awarded $6,675 from the Public Library Construction grant to complete energy-savings renovations by insulating the entire library's wall-ceiling interface.