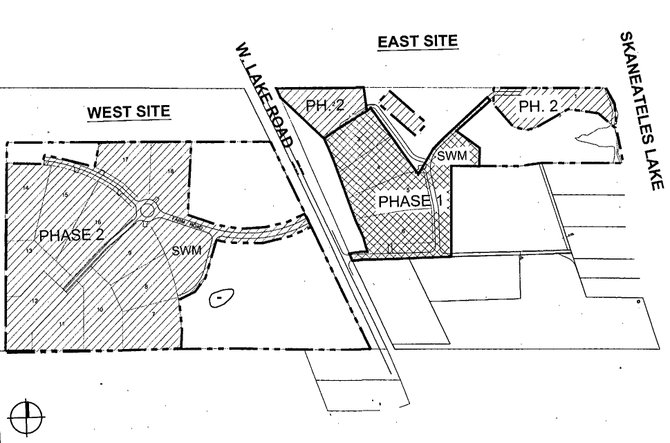 A map showing the lot placements and phases of construction for the proposed 18-house Loveless Farm subdivision on West Lake Road in Skaneateles.
Stories this photo appears in:

Planning board seeks more public input on environmental impact
The Town of Skaneateles Planning Board is looking for public comments, via letters or emails, on the 18-house Loveless Farm subdivision proposed for West Lake Road before they make a determination on the development's SEQR. Several neighbors and other community neighbors have already raised concerns about the development.