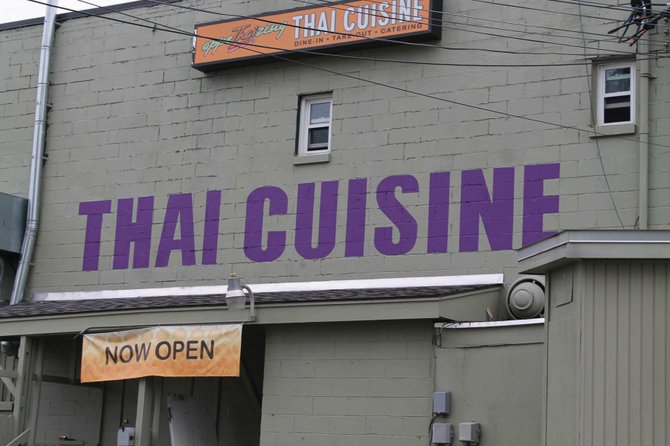 Despite objections from the village planning board, this sign outside appeThaizing in the village of Liverpool is legal under village code.
Stories this photo appears in:

As the village planning board meeting came to a close on June 24, Chairman Joe Ostuni Jr. pointed out that a local business had painted a noticeable new sign along South Willow Street. The owners of appeThaizing, a Southeast Asian restaurant which opened a year ago at 105 First St., emblazoned their back wall along South Willow with the words "Thai cuisine" in three-foot-high purple letters.