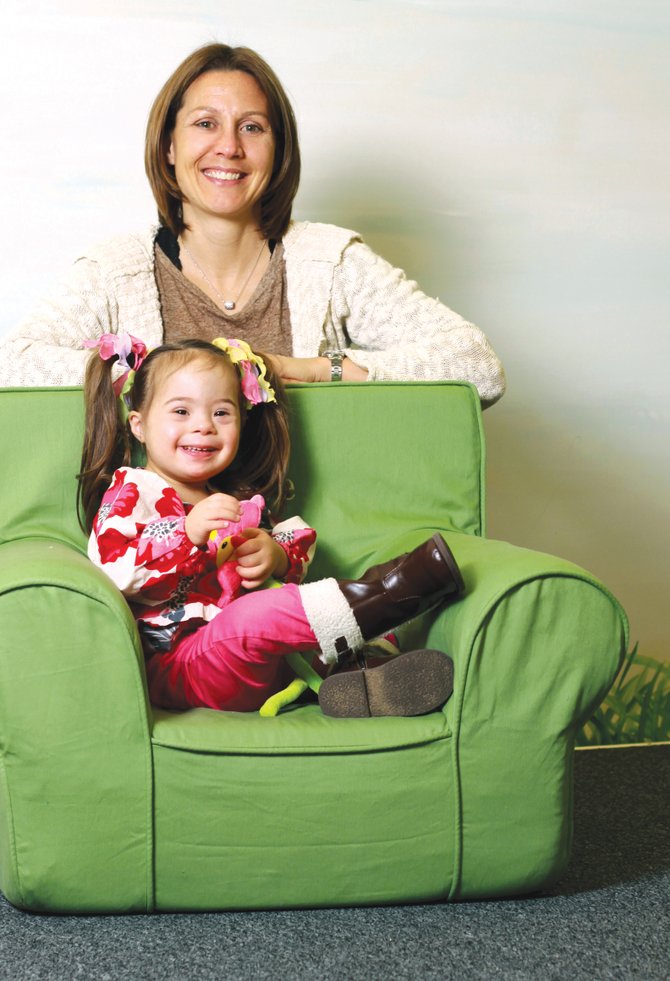 Ally Donofrio, founder of the Cicero area Gigi's Playhouse, and her daughter Addison were featured in the February 2013 edition of Syracuse Woman Magazine.

Stories this photo appears in:

Ally Donofrio learned the importance of patience when her daughter Addison was diagnosed with Down syndrome. She wasn't expecting the news and part of her was scared of what the chromosomal condition entailed. What would having Down syndrome mean for Addison's future? What kind of help would Addison need? What kind of changes would her family have to make? "I want the best for her and I want the best for every child with Down syndrome," Ally said.