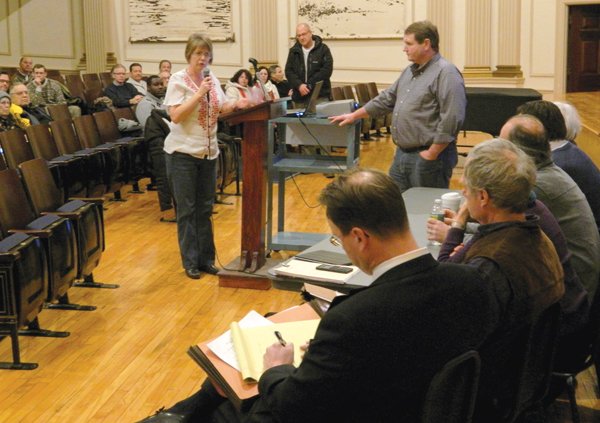 North Lake Road resident Claudia Johnson, center holding microphone, asked the town board to explain the benefits to lakeside residents of creating a modern sewer and water district with a multi-million-dollar price tag. Johnson was one of multiple people who spoke at the Jan. 24 public meeting.
Stories this photo appears in:

The contentious issue of the formation of new sewer districts around Cazenovia Lake remained contentious last week during a public information meeting attended by more than 100 people at which voices were raised, tempers flared and vast amounts of information was given.