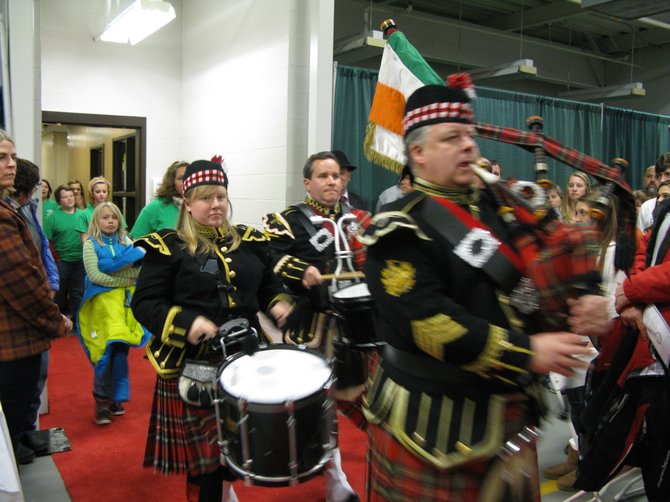 People from all areas of CNY gathered to celebrate Minoa's 100th birthday on Jan. 25.
Stories this photo appears in:

Friends, neighbors, familiar faces gather for Minoa's Centennial Celebration
The small village of Minoa doesn't always get the recognition it deserves, but on the evening of Jan. 25, it was finally Minoa's time to shine. A crowd of over 400 people packed the village's Municipal Building to both look back and remember the bravery and perseverance of the residents of the past and also to appreciate the hard work and innovation of its current citizens that make the village great.