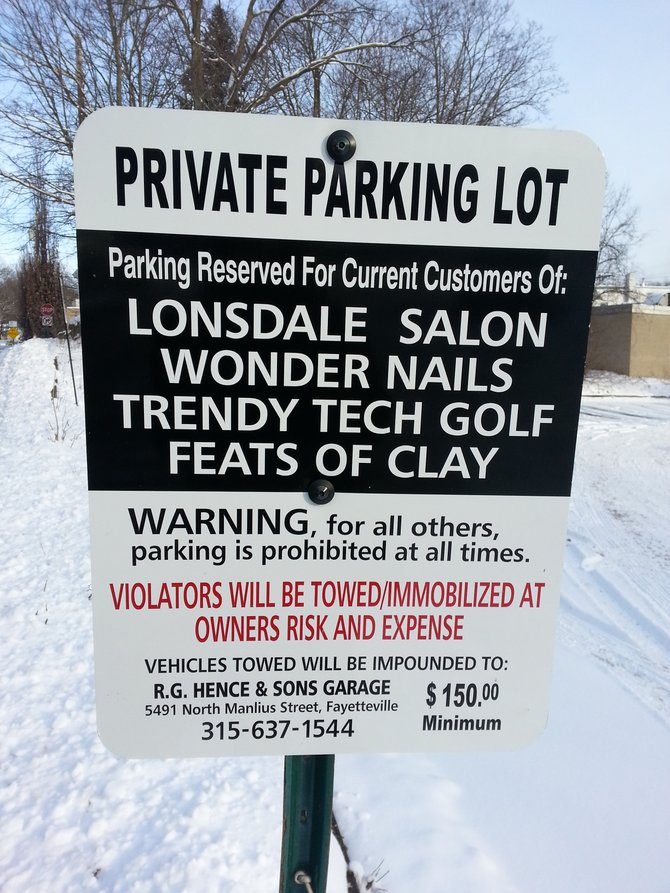 These signs have been posted all over lot 14 during the past few weeks to inform customers of the parking situation .
Stories this photo appears in:

Be careful when parking in the village of Manlius these days- because there's a very good chance you'll get towed. That's been the case for the last three weeks for customers parking behind businesses on the 100 and 200 blocks of East Seneca Street. In early January, Mike Magley, who owns the lot behind Café 119 and his building, which houses 4 businesses, including Feats of Clay and Lonsdale Salon, sent a letter to John Freightenburgh, the owner of Ironwood Pizza. In the letter he stated that Freightenburgh should start letting customers know that they cannot park in his lot. The next day, cars were being towed.