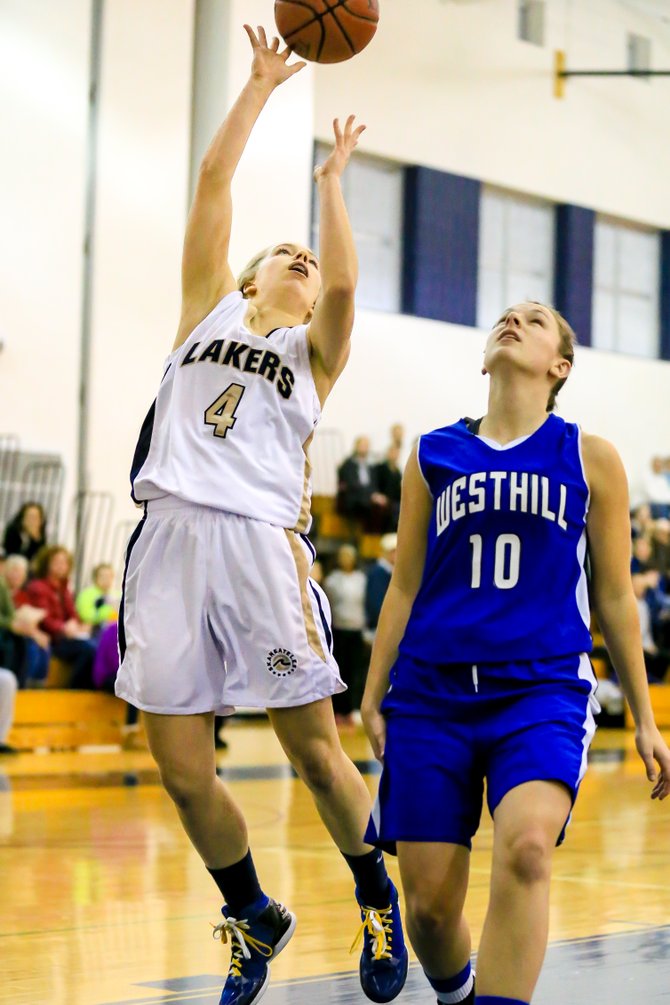 Skaneateles guard Elizabeth Lane (4) drives past Westhill's Maggie Tripodi (10) for a shot in Thursday night's game. Lane had a game-high 19 points, but Tripodi's crucial late 3-pointers helped the Warriors hang on for 54-50 victory to stay undefeated.
Stories this photo appears in:
Girls hoops battle turns on late 3-pointers
Just about everyone walked out of Thursday night's girls basketball showdown between Westhill and Skaneateles in a positive mood. The Warriors, 13-0 and no. 2 in the state Class B rankings, were pleased because it had prevailed 54-50 to keep that mark perfect, getting contributions from sources both expected and unexpected.