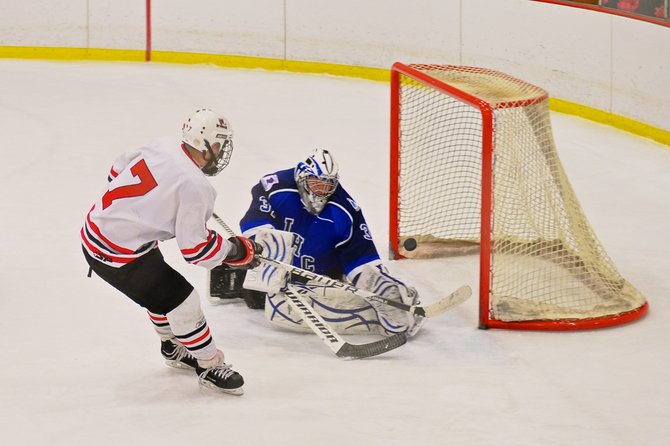 Baldwinsville forward Parker Ferrigan (7) sees his shot get past Watertown IHC goalie Grant Chamberlain for a short-handed tally in lFriday's 6-0 victory. Ferrigan finished with two goals and two assists as the Bees won for the fifth time in six games.
Stories this photo appears in:

Bees quickly recover, shut out Watertown IHC
Since the start of the new year, the Baldwinsville ice hockey team had shown the look of a newer, more efficient and more effective model, and four consecutive victories reinforced that point.