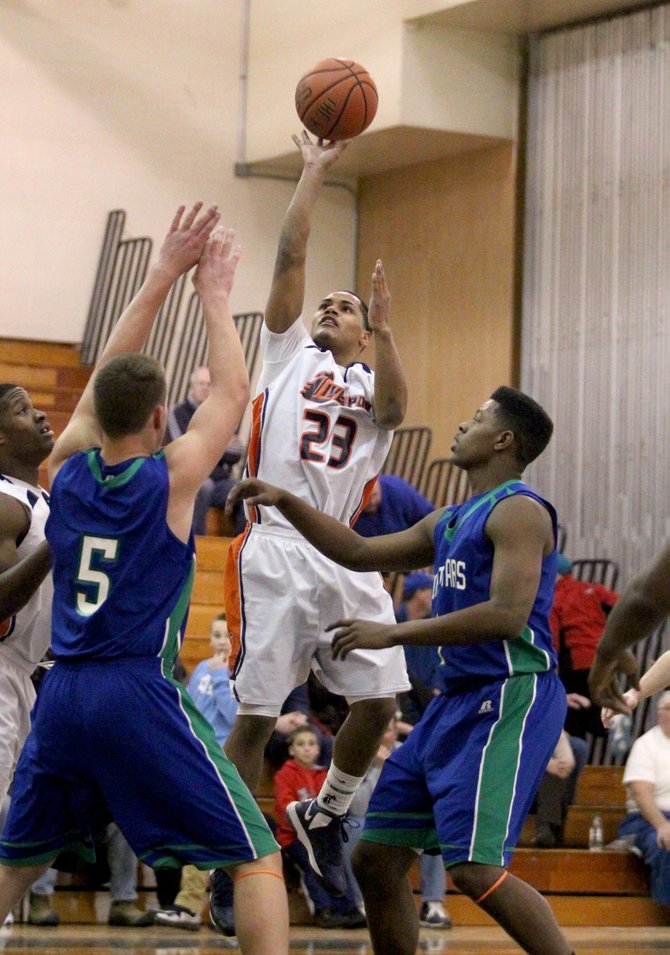 Liverpool guard Jeff Edwards (23) goes over Cicero-North Syracuse's Vince Mallaro (5) and Xavier Brown (1) for a jump shot in Friday's game. Edwards had 15 points, including four 3-pointers, as the Warriors beat the Northstars 78-64 and completed a regular-season sweep in this neighborhood rivalry.
Stories this photo appears in:

Taylor leads Liverpool in 78-64 decision
Coming off of two tough losses to start the new calendar year, Liverpool basketball coach Matt Jacob wanted to see his players come out aggressively at home against Cicero-North Syracuse on Friday night. Jacob got his wish. as the Warriors off their court in a 78-64 win to improve to 6-3 on the season as the Northstars, who lost a tight 74-71 decision to Henninger earlier in the week, fell to 6-6.