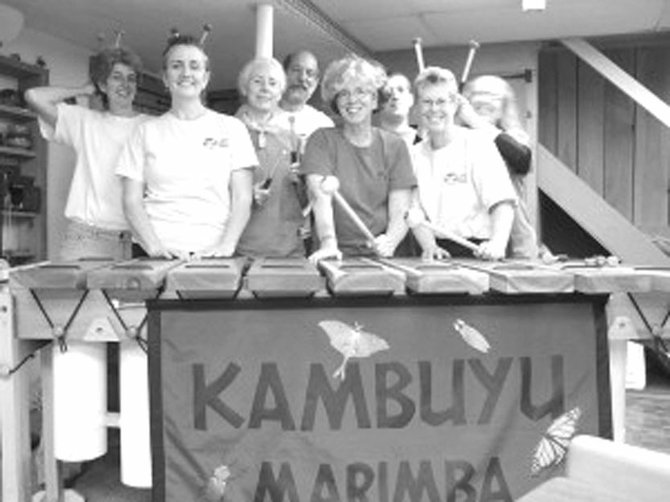 The Syracuse-based marimba ensemble Kambuyu will perform a free concert at 2 p.m. Sunday, Jan. 20, at Liverpool Public Library, 310 Tulip St.; 457-0310; lpl.org.
Stories this photo appears in:

In all cultures, dances inevitably inspire the composition and performance of music which befits the form and force of the dance. From primitive tribes to sophisticated societies, dances are an important part of courtship rituals, celebrations and artistic public performances. Without music, the expression of human movement — from bolero to ballet — would be all but impossible. With ensembles representing four ethnic dance traditions — African, Irish, Hispanic and Jewish — the sixth annual Liverpool Public Library Folk Music Series will both educate and entertain its audiences be presenting musicians rarely showcased in the suburbs of Upstate New York. All concerts at the library are free.