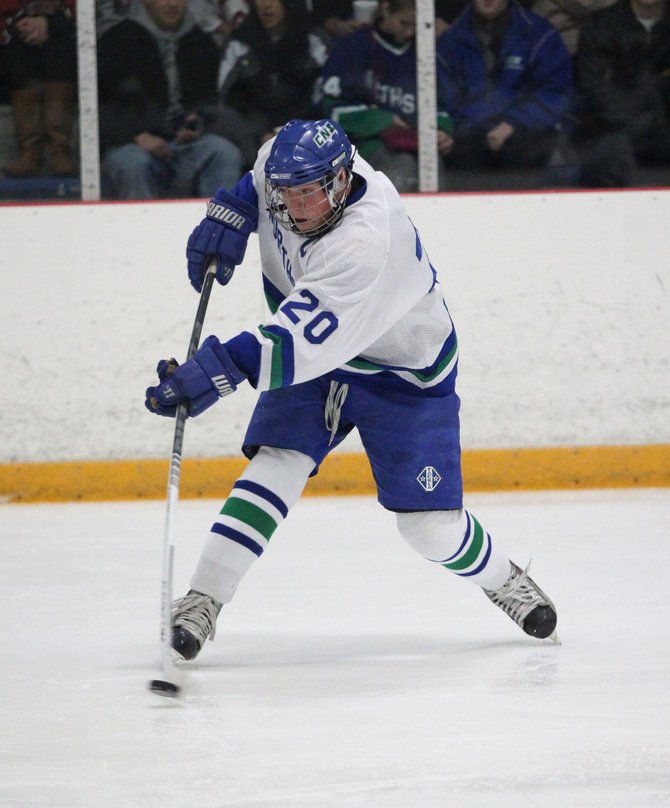 Cicero-North Syracuse forward Eric Hamilton (20) takes a point-blank shot in Monday night's game against West Genesee. Hamilton's two goals and one assist propelled the state Division I no. 4-ranked Northstars past the Wildcats 3-1 for its 11th consecutive victory.
Stories this photo appears in:
Northstars turn back West Genesee, 3-1
Work for the Cicero-North Syracuse ice hockey team begins long before the sun rises - or even the school day starts. From 5:30 to 6:45 a.m. each weekday morning, the Northstars are practicing at the Twin Rinks. Head coach Kyle Bailey said his team might be the only one in Section III that has this pre-dawn routine.