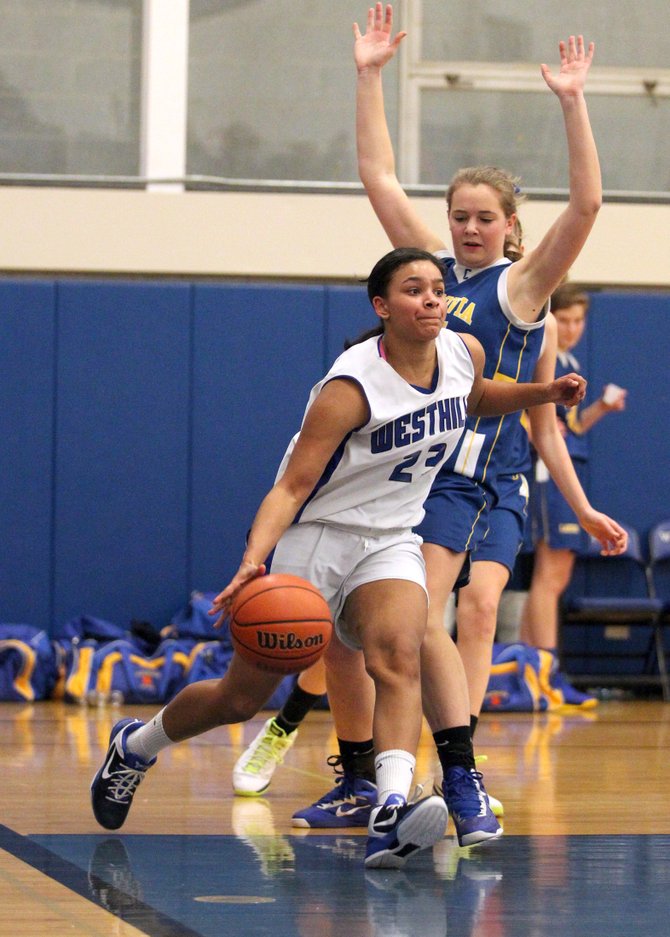 Westhill junior guard Anna Ross (23) dribbles past Cazenovia's Kaitlyn Gerber on her way to the basket in Thursday's game. Ross put up seven straight points to ignite a decisive 18-0 run as the undefeated, state Class B no. 2-ranked Warriors beat the Lakers 49-39.
Stories this photo appears in:

Westhill makes late 18-0 run to stop Lakers
Going into Thursday night's key mid-season clash, the Cazenovia girls basketball team knew that it had the talent and capability to take down undefeated Westhill. But pulling it off is another matter, as the Lakers would find out during a big second-half spurt that pushed the state Class B no. 2-ranked Warriors to a 49-39 victory.