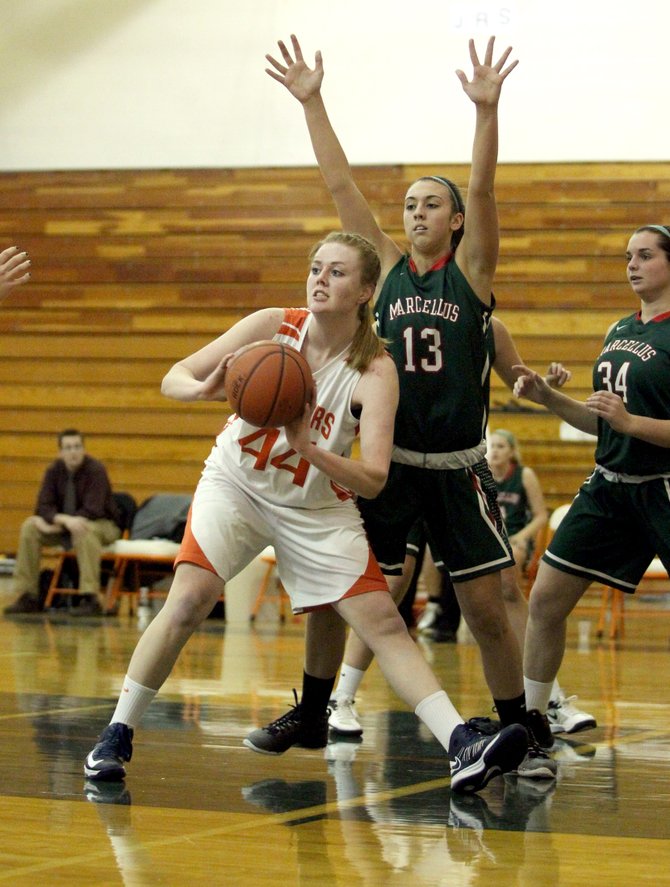 Liverpool forward Rachael Windhausen (44) is blocked by Marcellus' Molly MacLachlan, and seeks a teammate to pass to, in Wednesday night's game. Windhausen had 18 points and nine rebounds in the Warriors' 43-30 win over the Mustangs.
Stories this photo appears in:

Warriors have won three of four since 0-4 start
When it steps on to the floor Monday night at Nottingham and hits the midway point of the regular season, the Liverpool girls basketball team will be in a much better frame of mind. Once 0-4, the Warriors have won three of its last four games, including Wednesday's night non-league date with Marcellus, where the hosts ended the Mustangs' six-game win streak and prevailed by a score of 43-30.