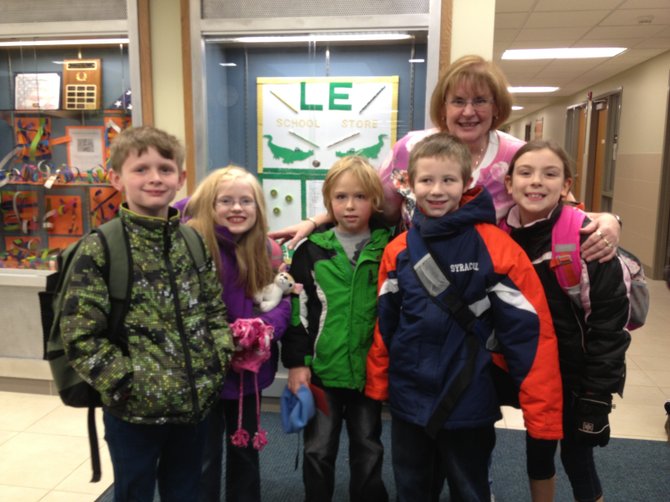 Mary Rys with some of the newest members of her storytelling club.
Stories this photo appears in:

Miles away from the Irish-American home where she grew up and years from her tell-me-a-story girlhood, Liverpool's 2011 Teacher of the Year, Mary Shea Rys, has a growing reputation herself as a teller of tales, a seanachie (pronounced shawn'-a-key). She will share her art in a creative workshop Sunday, Jan. 27, as part of a child-focused event, "Afternoon in the Arts," sponsored by Joyful Noise Concert Series for the Community. The free concert begins at 4 p.m. in the sanctuary of Liverpool First United Methodist Church, and activities — including a hands-on workshop with a visual artist, opportunities to try playing various instruments, and the story workshop.